At Lynnwood Kids Dentist, we provide our patients with all of the treatment options available. To learn more about our restorative dentistry procedures, contact our office today.
If your child has decayed molars (the teeth in the back of their mouth), they may benefit from the Hall Technique. This non-invasive treatment option allows our doctor to place a crown over a decayed baby back molar without the need for drilling or injections.
What is The Hall Technique?
The Hall Technique is a non-invasive procedure performed on children's baby molars (back teeth). Hall Technique crowns are made of preformed metal crowns, typically stainless steel. This alternative technique is used without anesthesia and avoids the discomfort that is associated with a traditional filling or crown placement. Our dentists will place your child's crown and seal the tooth decay, providing a revolutionary restoration treatment for maximum comfort.
The Hall Technique may require multiple visits. Here is what you can expect:
At the first appointment, our doctor will perform a complete exam with x-rays to evaluate the condition of your child's tooth. In the case that there may not be enough space between your child's teeth to place the crown, our doctor will place separators to create the necessary space.
Once the sizing is correct, our doctor will then cement the crown directly to the tooth. This will restore the shape and function of your child's tooth, and prevent future treatments as long as the child practices proper dental hygiene.
Lastly, our front office staff will schedule a follow-up appointment to check the condition of your child's Hall Technique crown.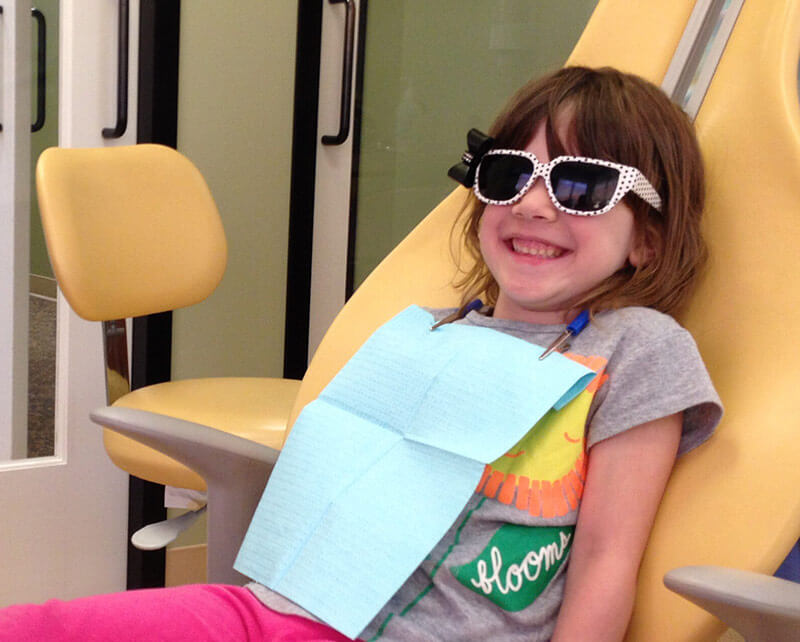 What are the Benefits of the Hall Technique?
Depending on your child's dental health and the condition of their tooth, the Hall Technique may be right for your child. Our doctor will perform a thorough examination to determine if your child will benefit from this procedure. Some of the advantages of the Hall Technique are:
Children are more relaxed and comfortable during and after treatment.
It has a 97% success rate.
It does not require local anesthesia or drilling.
Many children and parents prefer this restoration treatment, as it avoids the discomfort associated with a traditional filling or other crown placement techniques.
Do You Take Walk-ins and Same-day Appointments?
Yes, we do! At Lynnwood Kids Dentist, we welcome new and returning patients on a walk-in basis. Our office also offers same-day emergency appointments as scheduling permits. If your child needs same-day care, our team is here to serve your family!
Do You Accept Insurance?
Yes, our office accepts insurance and is in-network with Delta Dental, Aetna, Cigna, Regence BCBS, and Premera. For patients without insurance, we also offer a convenient in-house payment plan. Call our office to learn more about affordable financing through CareCredit.